Back to Store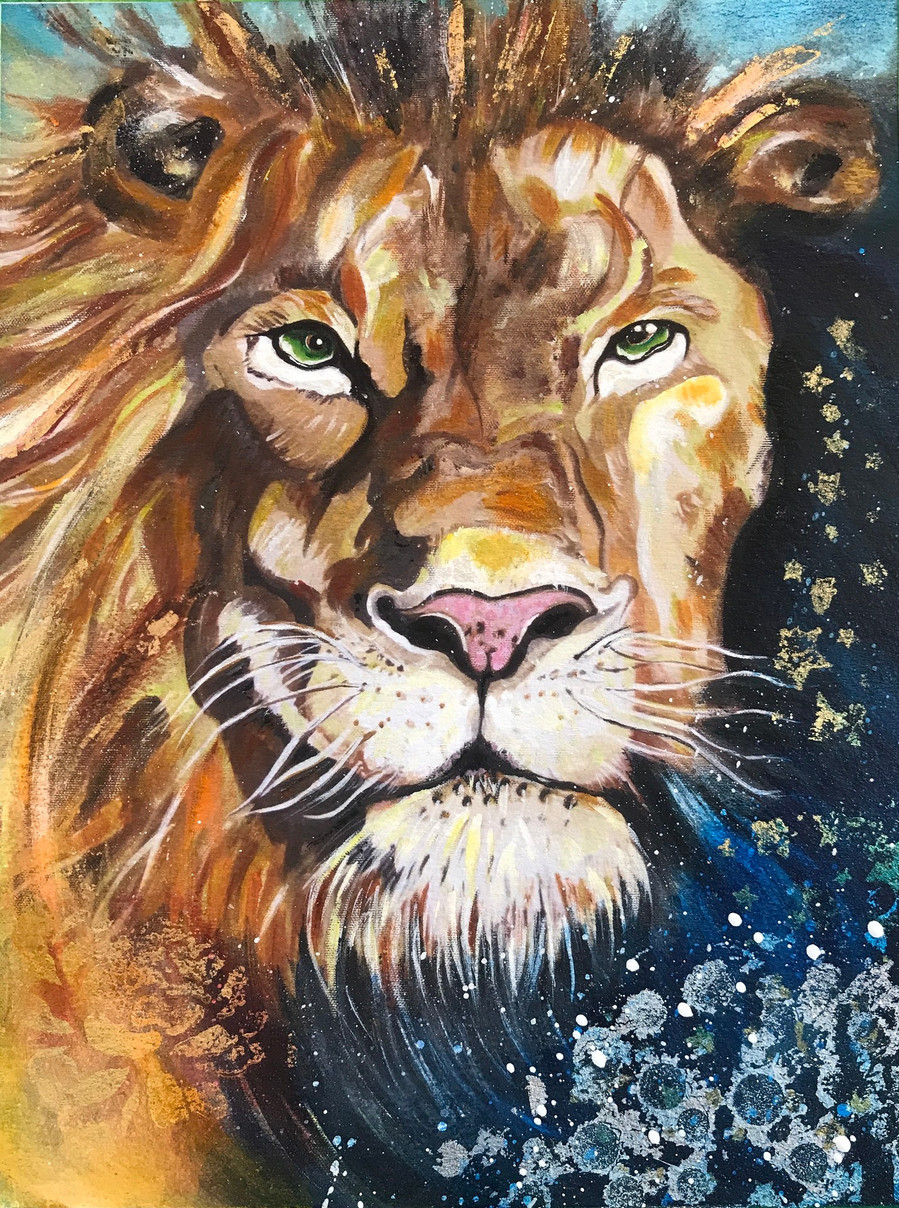 King's Hope - Winter Lion
£90.00 GBP
Shipping costs will be calculated at checkout.
Anne-Marie Rymill
21 cm x 29 cm
Acrylic Mixed Media with 22k Gold & Italian Silver Leaf on Hahnemuhle paper
Panthera Leo- Lion. Lions are amongst my favourite animal & a predominant subject matter in my artworks where they symbolise to me kingly power, authority & majesty. As an endangered species I wish to visually communicate that despite their perilous situation there is still much hope and as more people are educated and moved to participate in the protection of these precious & spectacular animals, much will be done to invest in their survival & they will thrive once again. My painting depicts that though the lion is in a season of 'Winter' he remains bold & steadfast that the hope of Spring is emerging & appearing.
I am a Margate based Fine Artist with work in private collections. Implementing traditional 'Old Masters' oil painting with contemporary mixed media materials & techniques; I visually communicate a narrative using symbolic and zoomorphic genres which express my own journey of life through the beauty of nature.